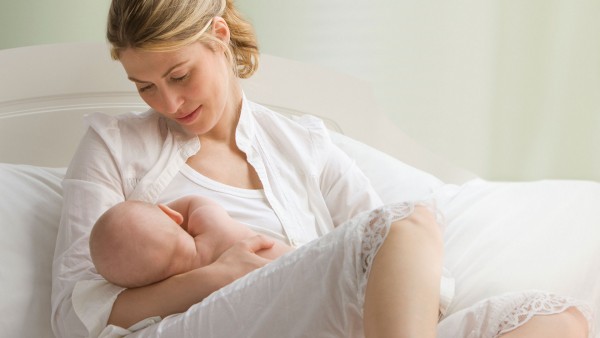 Breastfeeding can be challenging!
Date: Sat, September 17, 2016
I was talking to a group of Moms this past week and they were discussing their various breastfeeding challenges. One Mom put it so well - "I wish someone had told me that it might be hard because then I would have been better prepared". Although breastfeeding is the normal way to feed your baby, it does not always come naturally to all women. Being a new parent is a huge adjustment! Often surprising to many Moms is that each baby's feeding experience can be different too. Breastfeeding is covered as part of most prenatal classes, but I honestly don't think that Moms-to-be are able to focus too much on this part of the program as most times they are consumed with preparing for their baby's birth. So - how can we better prepare women for their breastfeeding experience and bringing baby home?
Know what is normal - seemingly constant feeding in the first couple of weeks is normal - your baby will need to eat 8 - 12 times (or more) in 24 hours. Their tummies are tiny and breastmilk is quickly digested. There is a reason for this - constant breast stimulation and milk removal signals your body to produce more milk, thereby establishing a healthy milk supply. Spend as much time as possible with your baby skin to skin so you get to see the early hunger cues and enjoy this bonding time as you get to know each other. Babies will not sleep for long stretches and neither will you, but this will change and in the mean time, have realistic expectations and try and prepare for this with accepting help from friends and family.
It is not normal to have pain! A little tugging or discomfort for the first few days is normal as your nipples get used to the new sensation, but any pain needs to be addressed. Most nipple pain can be rectified by improving your baby's latch. Babies have suboptimal latches for many reasons (e.g. they are not opening wide enough and just latching on the nipple and not taking in areolar as well, they might have oral restrictions - tongue tie or disorganized suck, they might be uncomfortable due to a difficult delivery). A lactation consultant can help you figure this out and find solutions.
Very few women are unable to breastfeed at all and if you are experiencing any discomfort or you have a very fussy baby then seek help. I find that a little bit of appropriate help in the first few days goes a long way! Most Moms are well on their way to successful breastfeeding with just one visit from someone who is experienced in Lactation support. If you are a Mom reading this please be honest when talking to other Moms and Moms-to-be. Tell them your breastfeeding story and help them have realistic expectations of the early days and tools in their "toolbox" of what to do and where to get help should they need it.
Here are some great resources:
www.cindyandjana.com
www.nancymohrbacher.com